Delivering creative solutions for 18 years
Delivering creative Printing for 18 years
Delivering creative Signage for 18 years
Delivering creative Design for 18 years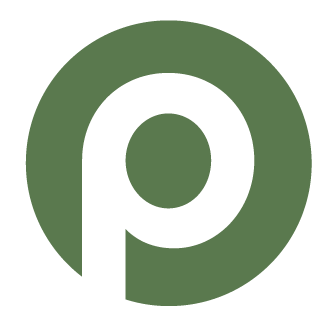 Delivering creative solutions for 18 years
Delivering creative Printing for 18 years
Delivering creative Signage for 18 years
Delivering creative Design for 18 years
C-word
Start planning today
Get a start on all things festive with our Christmas Print guide.
Large format printing
Window Stickers
Wall Vinyl's
Floor stickers
Labels & Stickers
Logos & Decals
Glass partition manifestation
Flatbed printing
Printing onto acrylic
Printing onto wood
Super wide PVC & banners
Backdrops
Canvas prints
Giclee prints
Hoarding graphics
Tension fabric prints
Pop up graphics
Life size cut outs
Signage
Building signs
Built up letters
Monolith & totem signs
Interior décor signage
Exterior signage
Wayfinding signage
Custom displays
Vinyl lettering
A-frame and pavement signs
Point of sale
Floor graphics
Menu boards
Restaurant barriers
Glass white boards
Magnetic graphics
Printed window graphics
Vinyl lettering
Table graphics
Banner stands
Small format printing
Business Cards
Folded Leaflets
Greeting Cards
Leaflets & Flyers
Postcards
Round Stickers
Saddle Stitched Brochures
Business Stationery
Cards & Invitations
Menus
Promotional Products
Stickers & Labels
Notebooks
Invitations
Menus
RSVP Cards
Save the Date Cards
Stapled Brochures
Eco-Friendly
Strut cards
Design
Print
Signs
Logo & Brand Identity
Business Cards & stationary
Product design
Prototype boxes
Exhibition stands
Retail displays
Screen Printing
T-SHIRT PRINTING
SPORTS TEAM LOGOS
Hi-Ves Vests
SweatShirt
Hoodies
Cotton Bags
Apron
Polo Shirts
T-Shirts
personalised garments
Single colour screen print
Two colour screen print
Fine art screen printed
Plastisol Ink
Waterbased Inks
Halftone Printing
CNC Cutting
WOOD
MDF
Plywoods
Chipboards
Solid woods
PLASTIC
Acrylic
Polycarbonate
Foamex
Corex
Nylon
Polypropylene
PVC
METAL
Aluminium Composite
Copper
Brass
High precision & accuracy
Prototype service available
Uniform cutting and shaping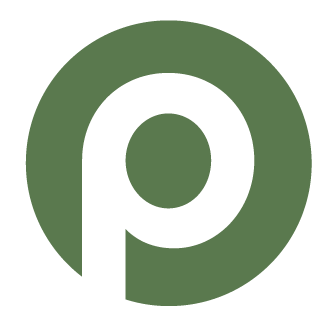 Providing creative solutions since 2005
We can help you with…
We can help you with Printing
We can help you with Signage
We can help you with Design
And much more
About Us
Established in 2005, we at Printalicious have been blazing a trail in the world of print and signage for over 18 years. Our founders, Chris and Mike, started the business with a single, ambitious vision: to make buying print and signage easy for customers.
But we didn't stop there. Our passion for quality and excellence has only grown stronger over the years, and we've taken on bigger and bolder challenges along the way.
Not just your average printer's we have a reputation as a specialist solution provider has spread far and wide, and we've worked with everyone from independent businesses to multinational corporations.
We're a one-stop-shop for all your print and signage needs, and with a wide variety of in-house and on-site services, we're able to turn even the most complex of jobs around in record time.
From design to delivery, we've got the experience and expertise to bring your ideas to life.
So if you're looking for a company that can guide you through the complex world of print and signage, look no further.
At Printalicious, we've got the passion, the know-how, and the drive to make your next project a success.
Our Vision
At Printalicious, we understand that exceptional service is the backbone of any successful business. That's why we go above and beyond to ensure that every single person who deals with us feels treated with the utmost care and respect. Our attention to detail is evident in every job we take on, and we're committed to delivering results that exceed your expectations.
We offer a full-service solution that will guide you through the complex world of print and signage, from start to finish. We'll help you navigate the nuances of color, materials, and manufacturing processes, and work with you to find the best solution for your project. Whether you're looking to create a new concept or bring your existing ideas to life, we've got you covered.
We believe that listening to and understanding our clients is key to building lasting relationships. We want you to feel heard, understood, and valued. We don't rely on an active sales team, we rely on the power of word of mouth, and we want you to be so happy with our service that you happily recommend us to others.
At Printalicious, we don't see you as a one-time customer, we see you as a valued partner for the next 5, 10, or even 15 years. We want to build a relationship built on trust and mutual respect, one that will stand the test of time.
Envirometally Friendly
Looking for eco-friendly printing options? Look no further than Printalicious.
We are committed to sustainability and offer a wide range of environmentally friendly print solutions. From recycled paper options to vegetable-based inks, our team is dedicated to reducing our carbon footprint without compromising on quality.
Trust us to bring your ideas to life while making a positive impact on the planet. Choose Printalicious for creative solutions that are kind to the earth.
At Printalicious, we are dedicated to offering a comprehensive range of PVC free vinyls and mounting materials, along with our eco-friendly inks.
Our commitment to environmentally friendly products is ever-evolving, ensuring that we stay at the forefront of sustainable printing solutions. With 18 years of experience, Printalicious has eco friendly creative solutions to bring your ideas to life.
Huge capabilities
With our ever-expanding range of equipment, Printalicious has the capability to efficiently complete projects of any scale, ensuring timely delivery without compromising on quality.
Get in touch
How can we help you?
At Printalicious, we take great pride in being your go-to source for all of your printing and signage needs.
Our team of highly skilled professionals is completely dedicated to delivering innovative solutions that go above and beyond your expectations.
From personalized designs to top-notch prints and efficient delivery services, we have the expertise to tackle even the most intricate projects with ease.
With our unwavering commitment to providing a quality service, our goal is to bring your imaginative ideas to life in ways that are truly unparalleled.
Trust Printalicious for unrivaled creativity and unmatched solutions.
Let us inspire you with some of our previous projects
Get in touch
Tel: 0207 223 6996
Address:
12 Menin Works, Bond Road
Mitham CR4 3HG
info@printalicious.co.uk
Installation
At Printalicious, we take pride in having our very own dedicated installation team. Our committed team members are skilled professionals who are equipped with the expertise needed to ensure a seamless installation experience.
With years of experience in the industry, our install team is well-versed in handling all types of installations, from the simplest to the most complex. We understand the importance of attention to detail and strive to deliver outstanding results every time.
Trust Printalicious and our exceptional install team to bring your vision to life with precision and efficiency.
Delivery
With our own delivery drivers, we ensure that your orders are handled with care and delivered promptly.
We're not just a one-time service provider, but a valued partner for the long term. Trust and mutual respect are at the core of our relationship with you. From concept to creation, we specialize in bringing your ideas to life.
With a range of in-house and on-site services, we are your one-stop-shop for all your print and signage needs. We understand the importance of maintaining your brand's integrity, and we work diligently to uphold the highest standards. At Printalicious, each project is unique and receives our utmost attention. Partner with us and experience our commitment to excellence.
A quality service
Delivered since 2005.
Unit 12 Menin Works, Bond Road, Mictham CR4 3HG